Orbital Energy Services' Stud Removal equipment and technicians allow you to get your equipment back on-line as quickly as possible.

Our stud removal and hole restoration equipment is centrally located just south of St. Louis, Missouri – for quick shipment anywhere in the country.   Our highly skilled technicians are located in various states across the U.S. – ready to help as soon as called upon.   The combination of our experienced technicians and reliable equipment provides you with a quality service, quickly – allowing you to focus on completing your project once the stud removal is complete and the hole is restored.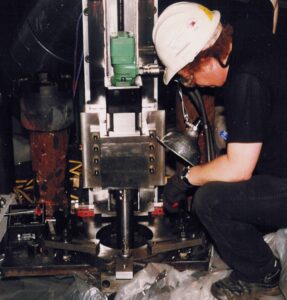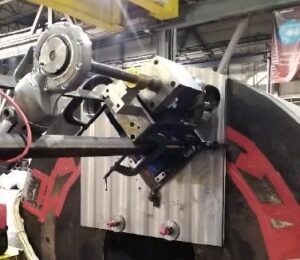 Why choose Orbital Energy Services for on-site stud removal?
We have experience traveling to customer sites all over the World, performing various on-site machining projects, including stud removal and hole restoration.  Our highly-skilled technicians are professional, courteous, and perform the work quickly and correctly the first time.
Orbital Energy Services can remove any size, from 1/4 inch to 6 inches in diameter.  Even glazed or hardened studs or bolts can be removed.
After the stud removal is complete, we have the equipment and necessary skill to restore the hole and install threaded inserts if necessary.  We are able to repair your equipment and leave you with a stud hole that is the same as, or better than, the original.
Fast Response Time
Highly-Skilled Technicians
Reliable Equipment
Safety Focus on each and every Project
Ready to speak to an Orbital representative about this service? Please visit our contact page to send us a message or call toll-free from the US 800-226-7557 (or 1-770-297-1888 for international customers) to begin the conversation.