Turbine
&

Generator Rotor Weld Restoration
Orbital Energy Services provides repair services for damaged rotor shaft forgings through weld restoration and finish machining.  Our Steam Path Repair Center of Excellence located in Pevely, Missouri employs highly qualified technicians and a skilled engineering team to complete your critical component repairs.  We aim to minimize your cost, downtime, and improve component performance.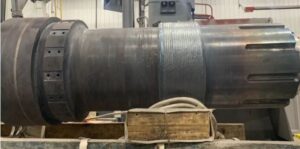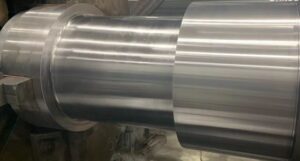 Orbital Energy Services offers the most advanced welding techniques for almost any application. Through our ongoing process improvement plan, we have developed machine welding processes in accordance with ASME Section IX. We possess profound depth and expertise in manual, machine, and remote machine welding.
Orbital's custom welding processes are applicable to butt, cladding, fillet, overlay, seal and temper bead weld applications. The bottom line – we can weld virtually anything, including cast iron.
Our Goal:
Repair your existing rotor – Extreme reduction in lead-time, and significant cost savings as compared to purchasing a new rotor forging.
Repair only what needs to be fixed – Flexible repair options that can pinpoint partial section, component, and spot welding
The quality weld repair we provide will allow the component to operate as good or better than it did before. A recent rotor weld repair customer stated: "This is the best my turbine has operated in years".